Projects
Center for shared museum archives and reserves, La Rochelle
The layout of the Mireuil park, its planted alignments and its paths, weave the geometry and the main lines of the project. The compact masses of the stores are deployed in the direction of East / West lines, parallel to those of the park: the archives on the south facade, and the reserves to the north. In between, a succession of landscaped patios bringing light and freshness structures the interior organization of the building.
---
The sober and regular rhythm of the colonnades and the use of stone on the facade give the building a monumental character in the etymological sense of the term, which means "place of memory". The choice of a very light limestone from regional quarries echoes the architectural identity of La Rochelle and claims the choice of a local production.
The different flows are organized independently and without crossing. The administrative services of the archives and reserves are organized around the patios, strategically placed halfway between the reception and restoration workshops and the public reception areas.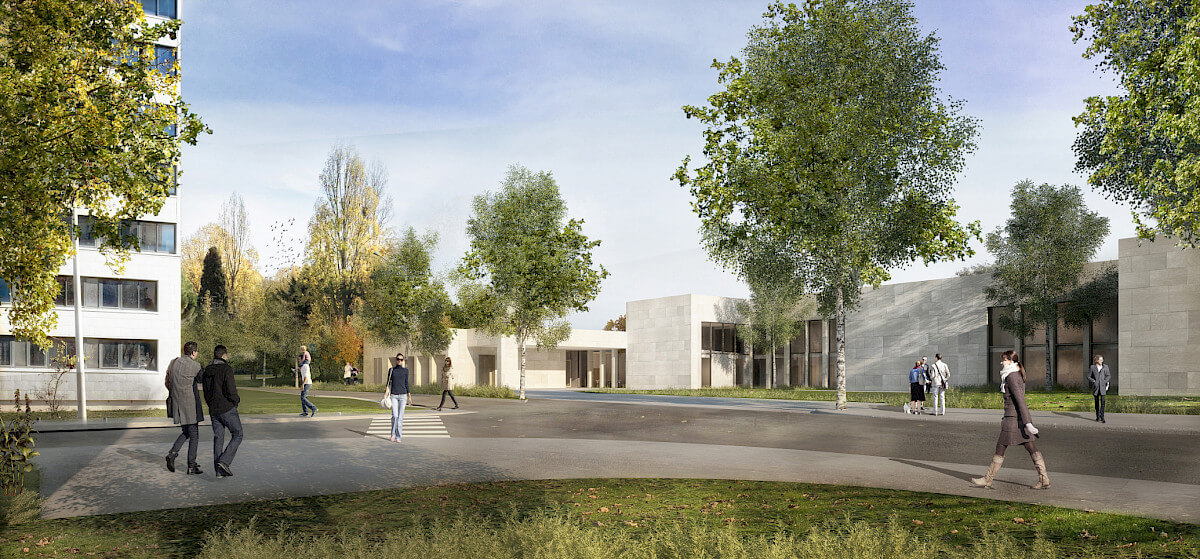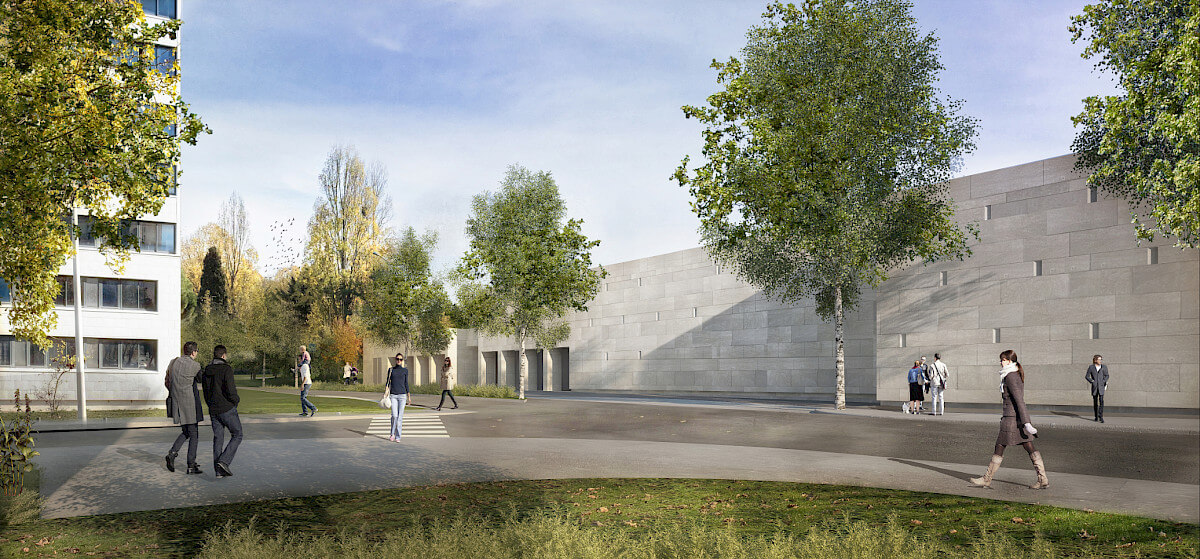 ---
Program
Center for shared museum archives and reserves

Client
City of La Rochelle

Location
La Rochelle France

Design team
TERRENEUVE architects, representative
BETREC, all trades engineering and Economics; ALTIA, acoustics; NOBATEK, Environment engineering

Surfaces and construction cost
4 560 m² SDO / 14 M€ HT

Timeline
Competition 2017