Projects
Sports complex and gymnasium, Nouakchott
The environmental approach of this project favors bioclimatic solutions, simple in both construction and maintenance. It is based on 3 main axes:
- integration into the site, which seeks to reveal its landscape qualities and sets up the conditions for maximum efficiency of bioclimatic devices.
- constructive principles, which favor local materials and limit the use of imported solutions as far as possible.
- climate management systems.
---
All the devices are chosen for their simplicity and are strongly linked to the choices of location and construction. The buildings border the exterior grounds by articulating 3 main functions; a large multisport hall (27m span), a gymnastics hall accessible through the main entrance hall, and a low building with changing rooms and offices common to all the equipment.
The lower part of the volumes is entirely glazed and protected from direct radiation by a large recess and a series of post walls. Air intakes in the lower part form baffles to prevent the entry of the ubiquitous sand in Nouakchott and evacuate through the openings in the facade.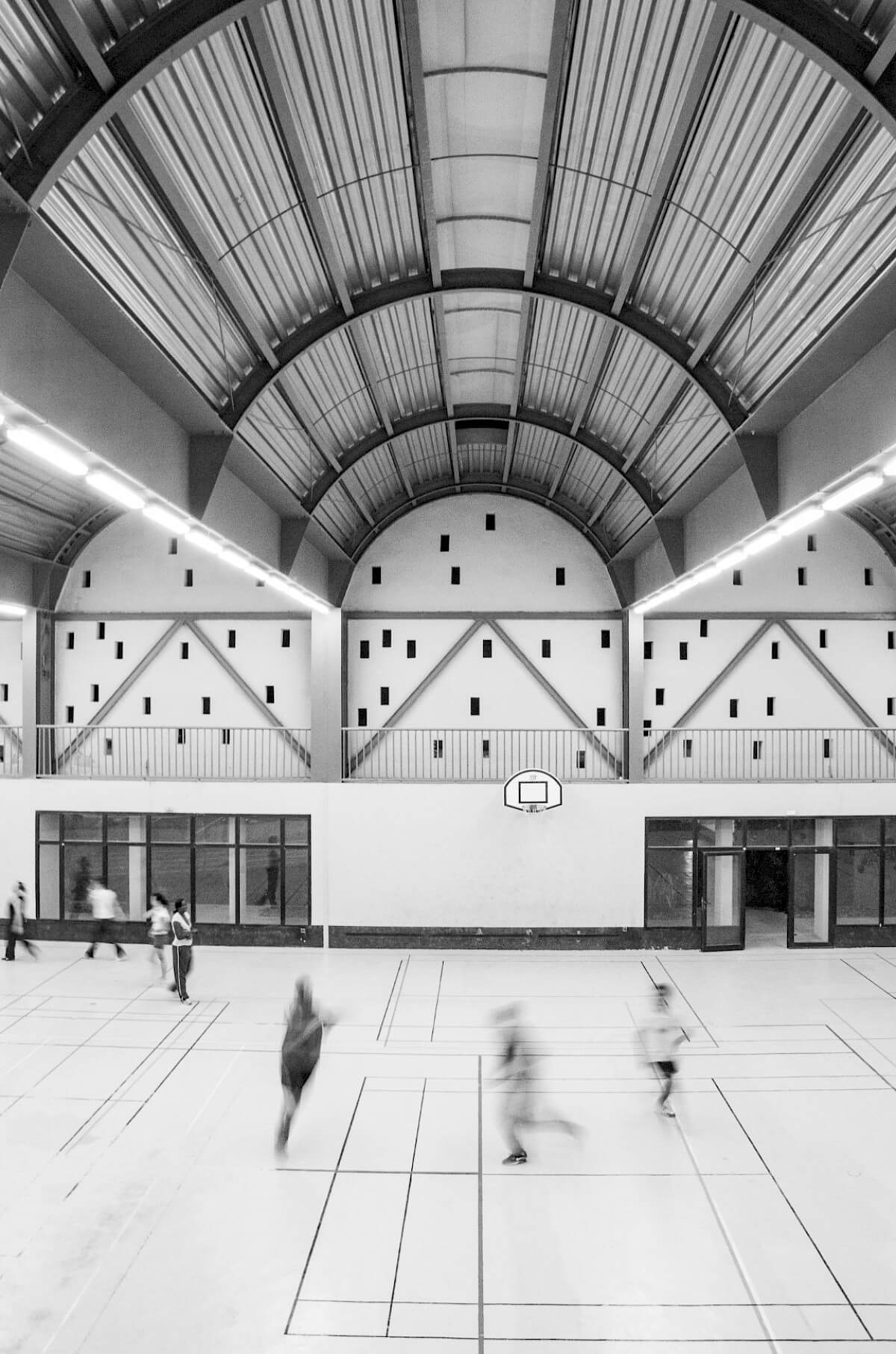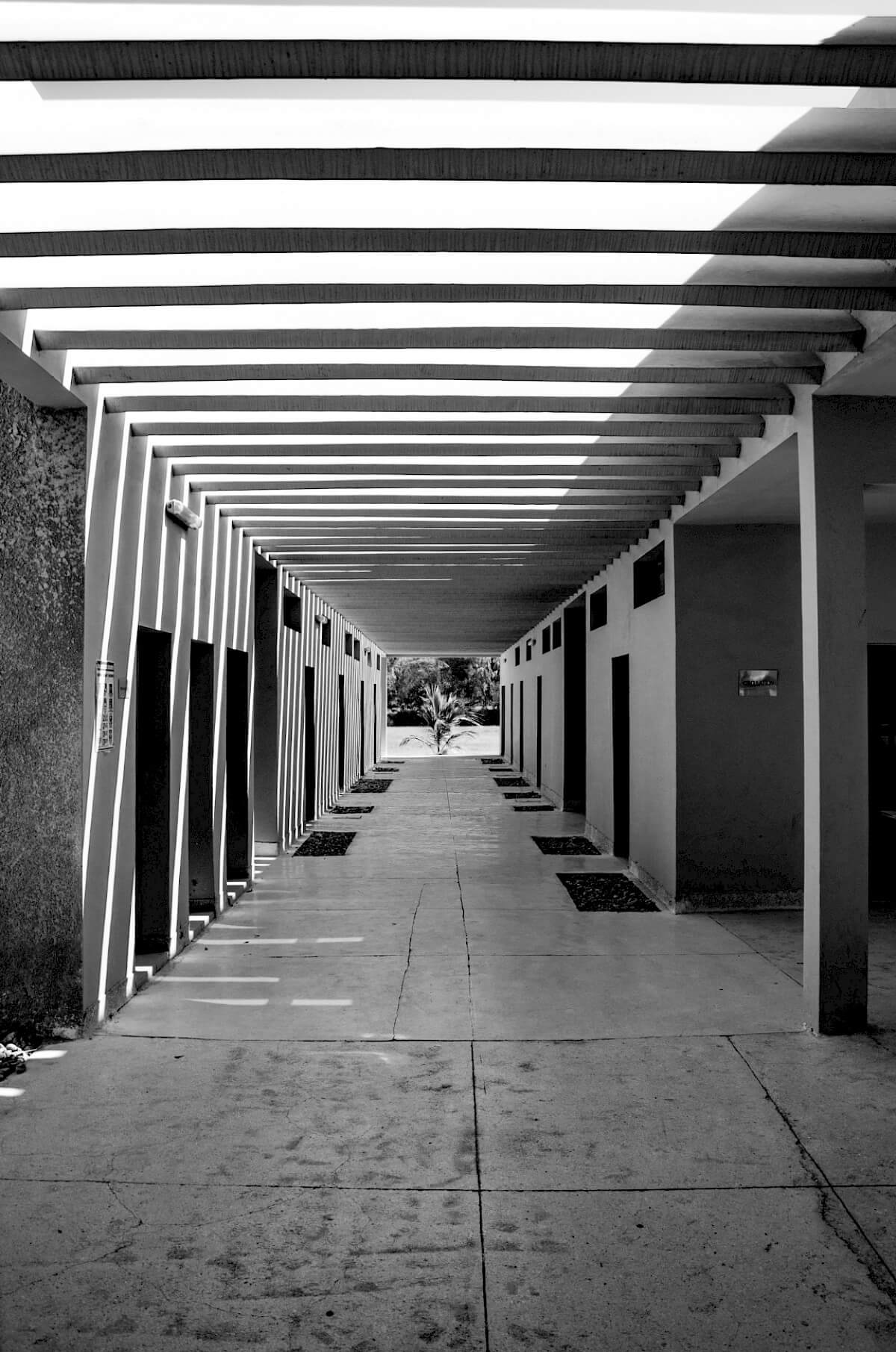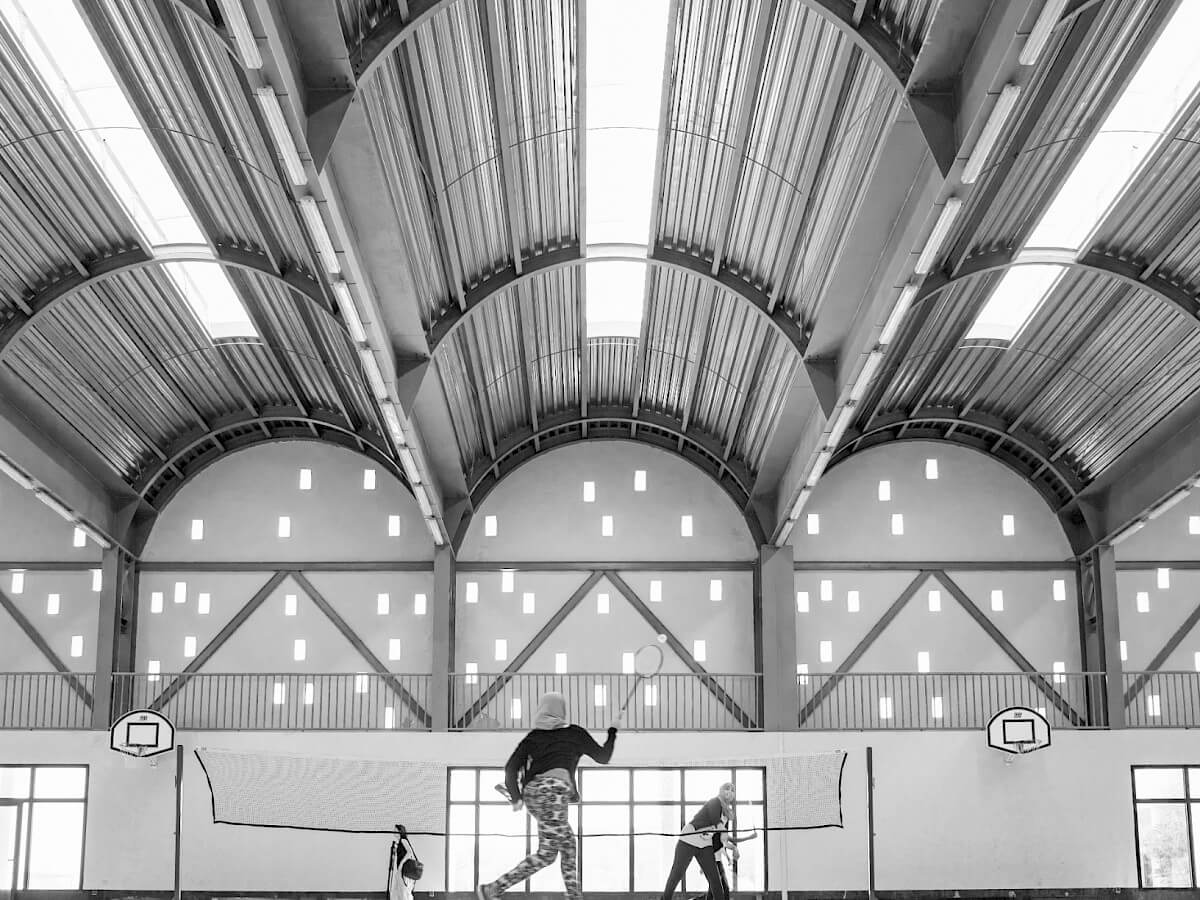 ---
Program
Multi-sports hall, gymnastics hall, athletics ring and outdoor multi-sports grounds, swimming pool, changing rooms, offices

Client
AEFE Agence pour l'Enseignement Français à l'Etranger

Location
Nouakchott, Mauritania

Design team
TERRENEUVE architects, representative; Tasmin, associate architect and all trades engineering, Nouakchott

Surfaces and construction cost
1 950 m² SHON / 1 668 400 € HT

Timeline
Delivery 2012

Missions
Design and assistance to site supervision

Photos ©EnHaut