Projects
Sealed Air Packforum Showroom, Paris Nord
This was not only an interior layout project for an industrial showroom, but a general strategy for image and space utilisation.
The mission was to arrange the spaces keeping in mind this essential flexibility and also to set out the modifiable spaces. The second aspect is the installation of the durable elements which would consequently allow for the aforementioned regular, rapid and easy changes to layout.
The integration of the central patio of the building is long-term: creation of an identity and modular reception and distribution space, a unifying space offering visibility on the components of the showroom.
A suspended structure made up of birch plywood slats identifies and unifies the reception areas that begin the course of the different sequences
A limited choice of materials composes an architectural unity enriched by the variations of the specific atmospheres created by the colors, the undulations of the ceiling, and the different light sources, artificial and natural.
---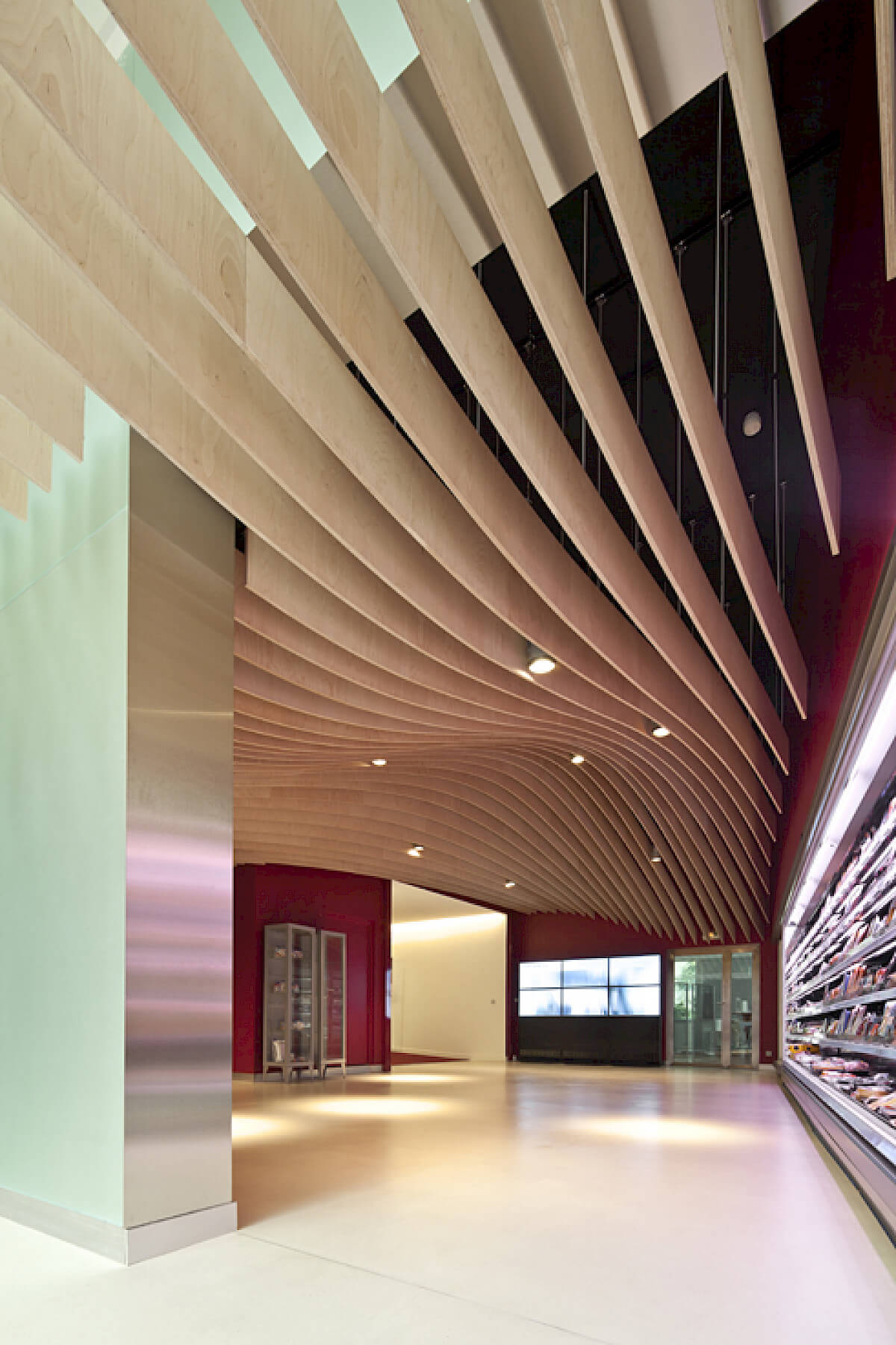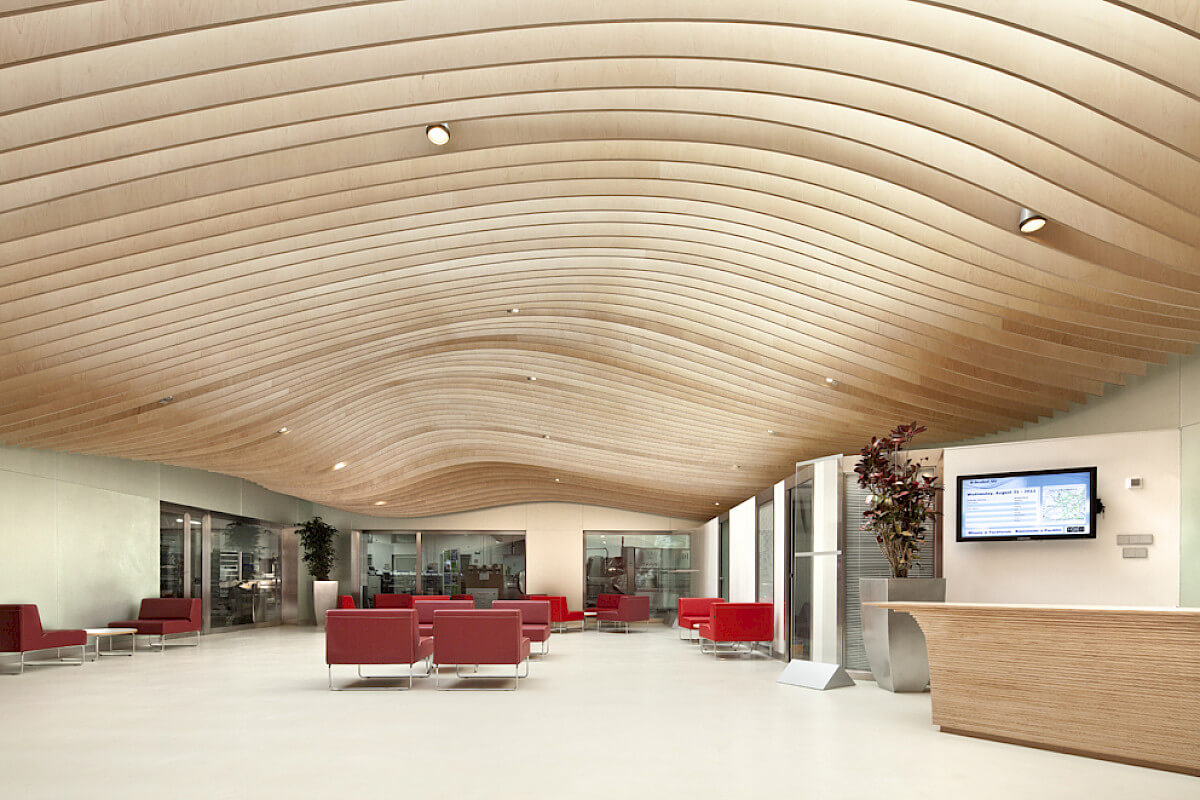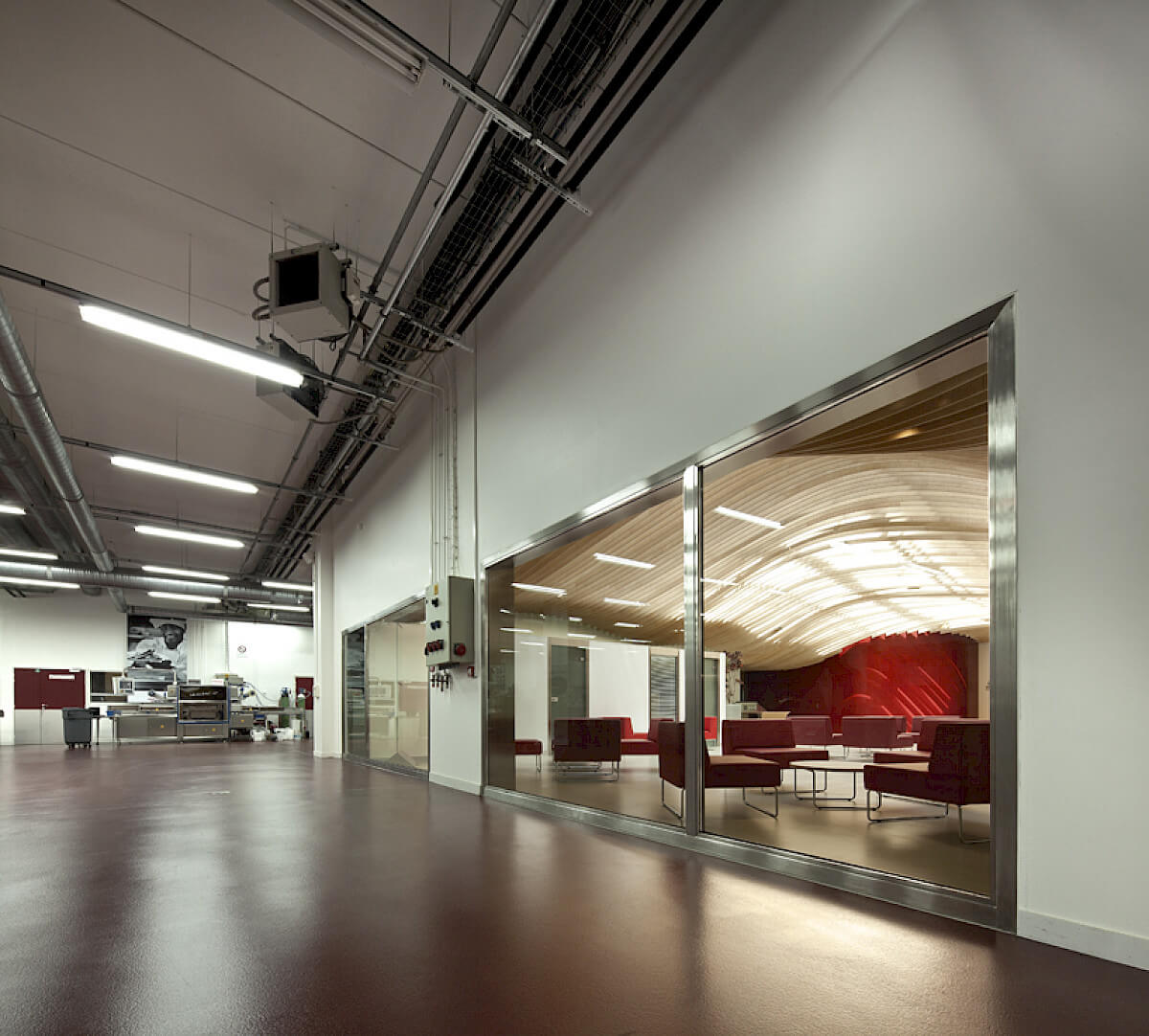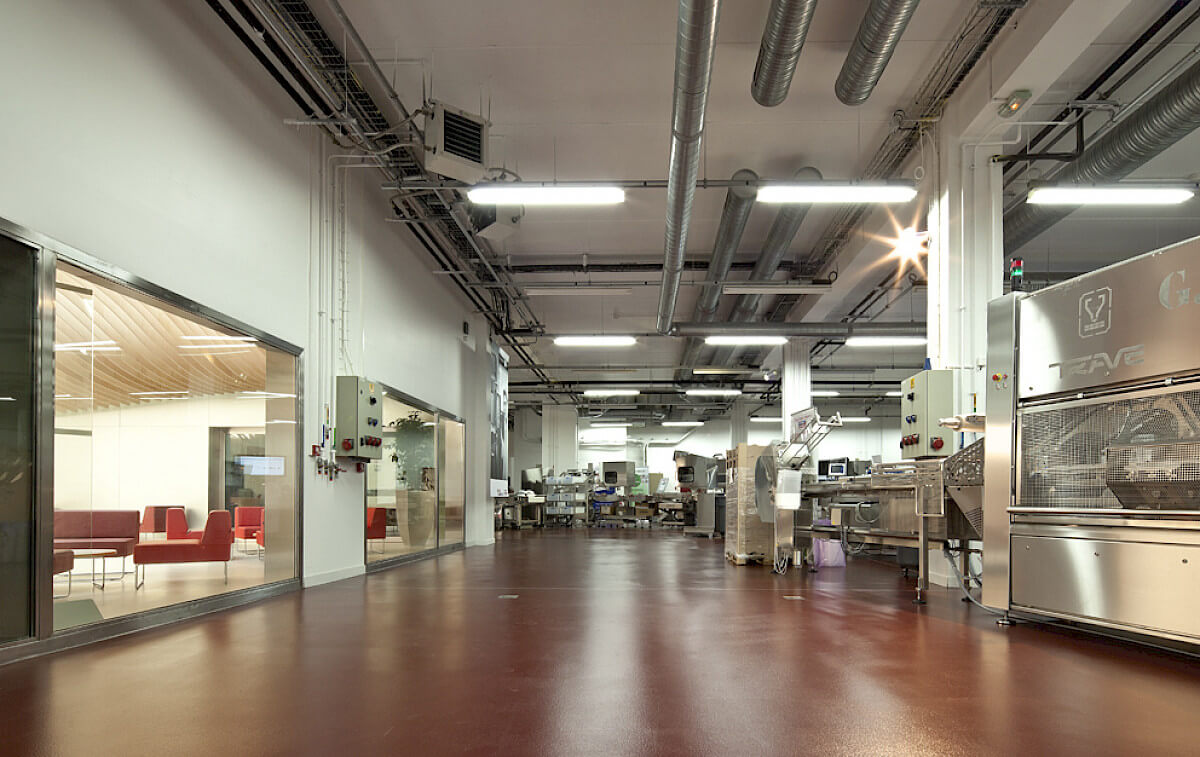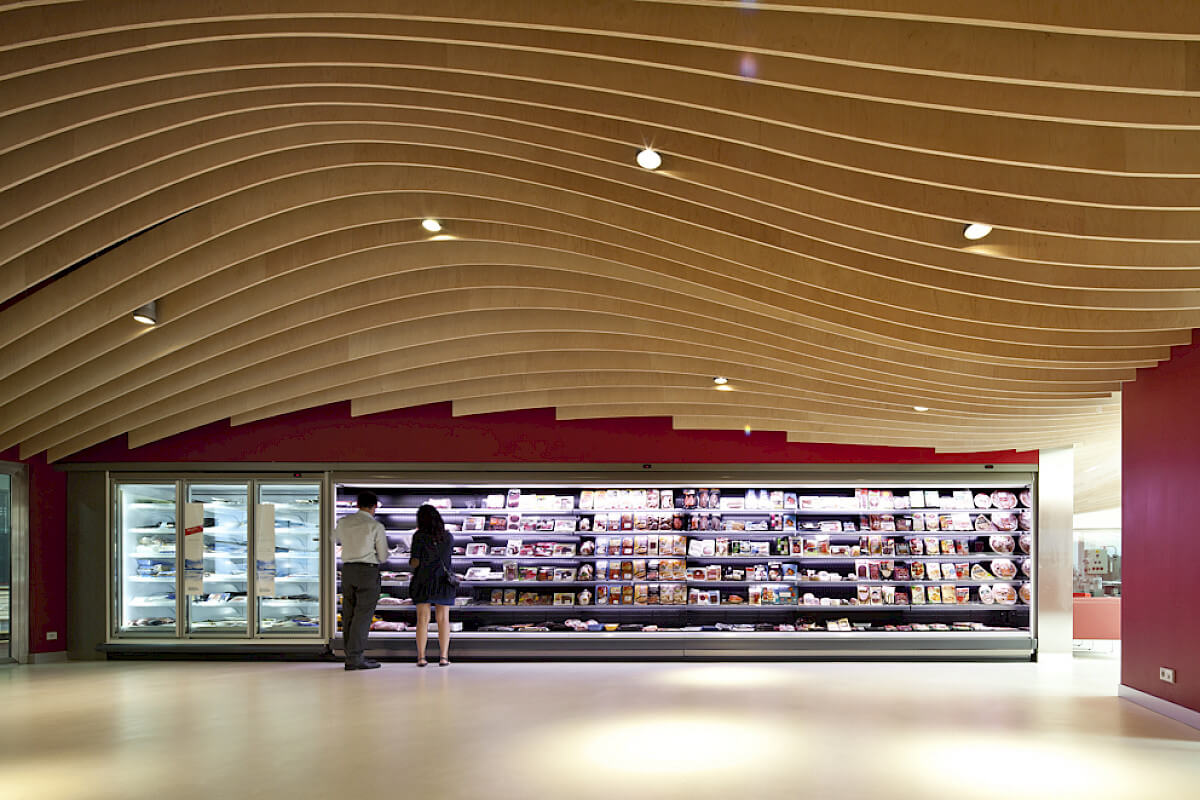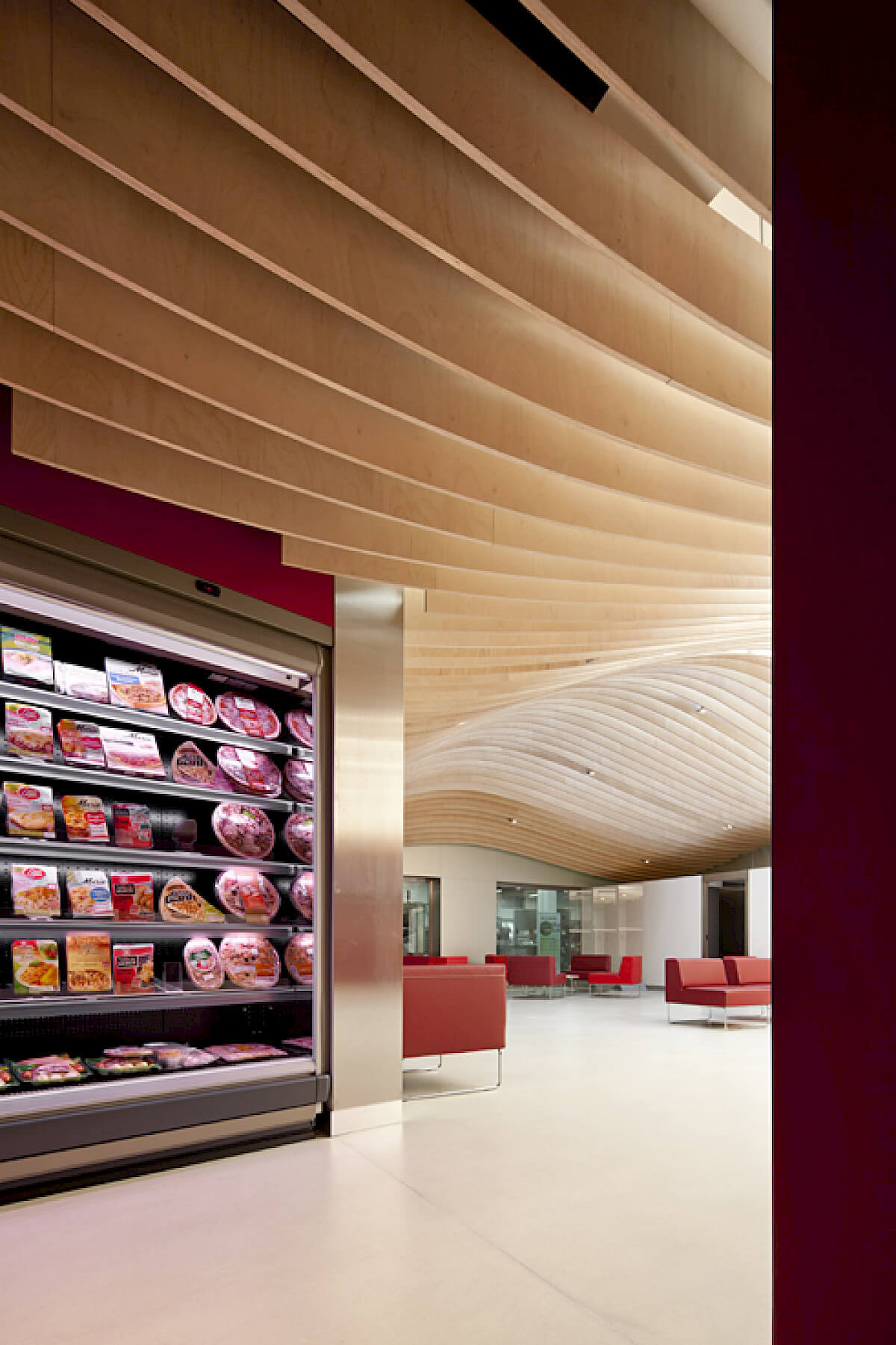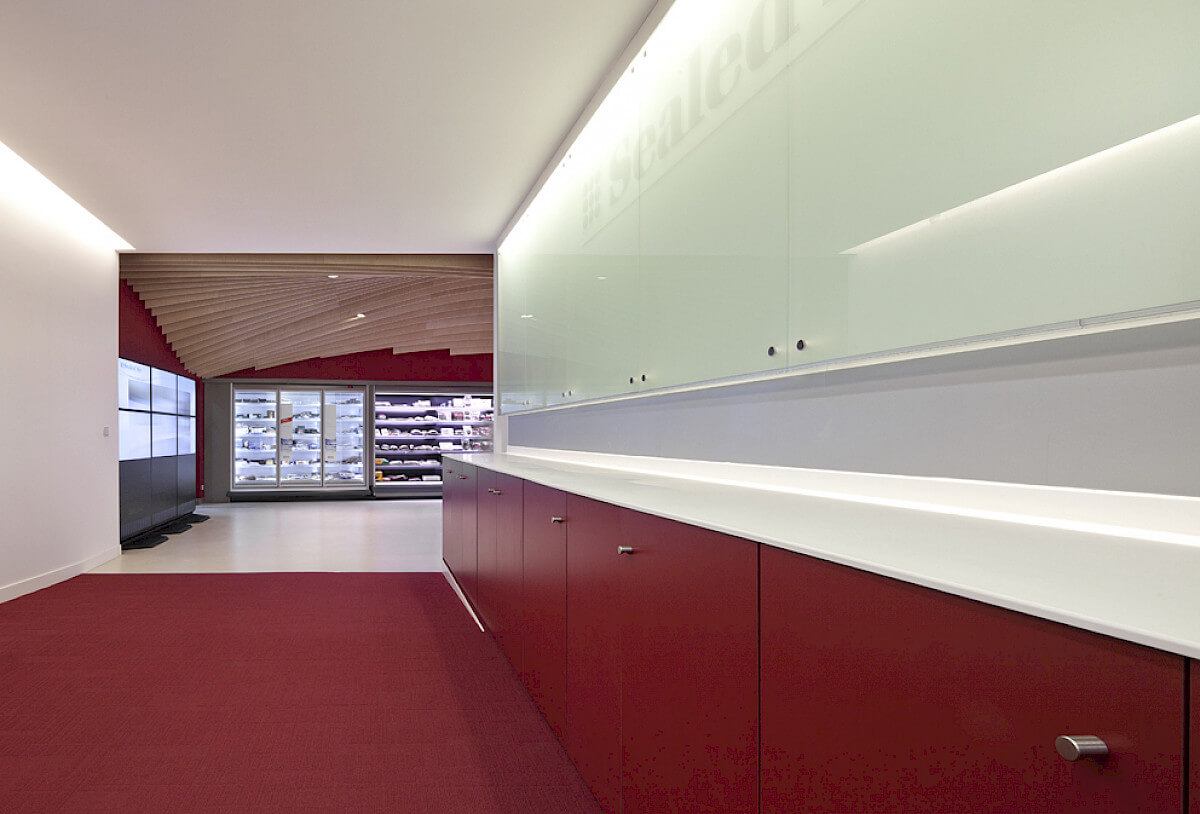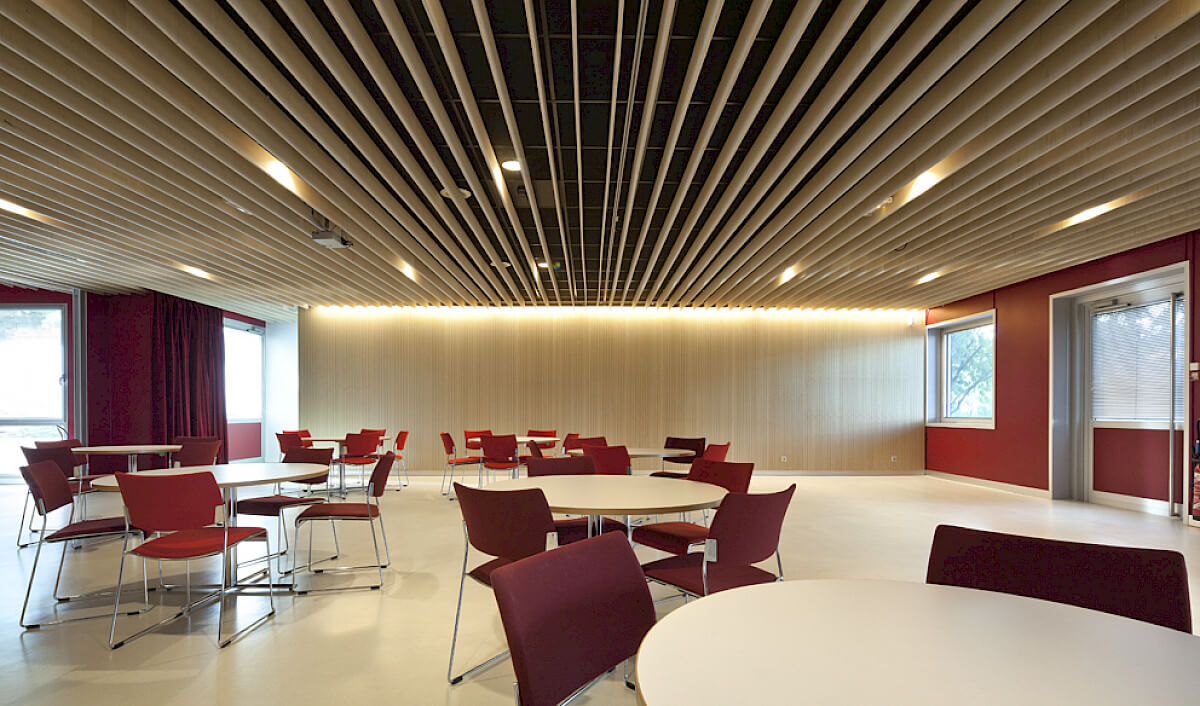 ---
Program
interior layout of the Packforum showroom, including reception areas, presentation areas, bar, restaurant that can be converted into a conference room, professional and display kitchens, trade exhibition hall, meeting rooms, offices

Client
Sealed Air Cryovac

Location
ZI Paris Nord Villepinte, France

Design team
TERRENEUVE architects

Surface
2 137 m² SHON

Timeline
Livré en 2011

Missions
design and supervision + furniture

Photos ©Daniel Rousselot