Projects
French Highschool Albert Camus, Conakry Guinea
The Albert Camus highschool has been modified over the years by successive additions without overall consistency, and suffers today, in addition to its dilapidation and its need for new surfaces, from a serious lack of image and functionality. The project proposes a master plan for extension up to the maximum capacity of the site, starting from a reorganization taking into account the different types of users, the consistency of new constructions with the preserved buildings, and the creation of a new identity of the school.
---
Outdoor reception areas organize the distribution of the various components of the school community, from kindergarten to high school. They are bordered by the most public functions, likely to welcome visitors, and allow the establishment to be opened without disturbing its daily functionality.

The architectural writing takes advantage of the compressed earth brick used for the new buildings. the sizes harmonize with the existing ones and the lines of force take up the qualitative elements of these in order to define the school's architectural and urban unity.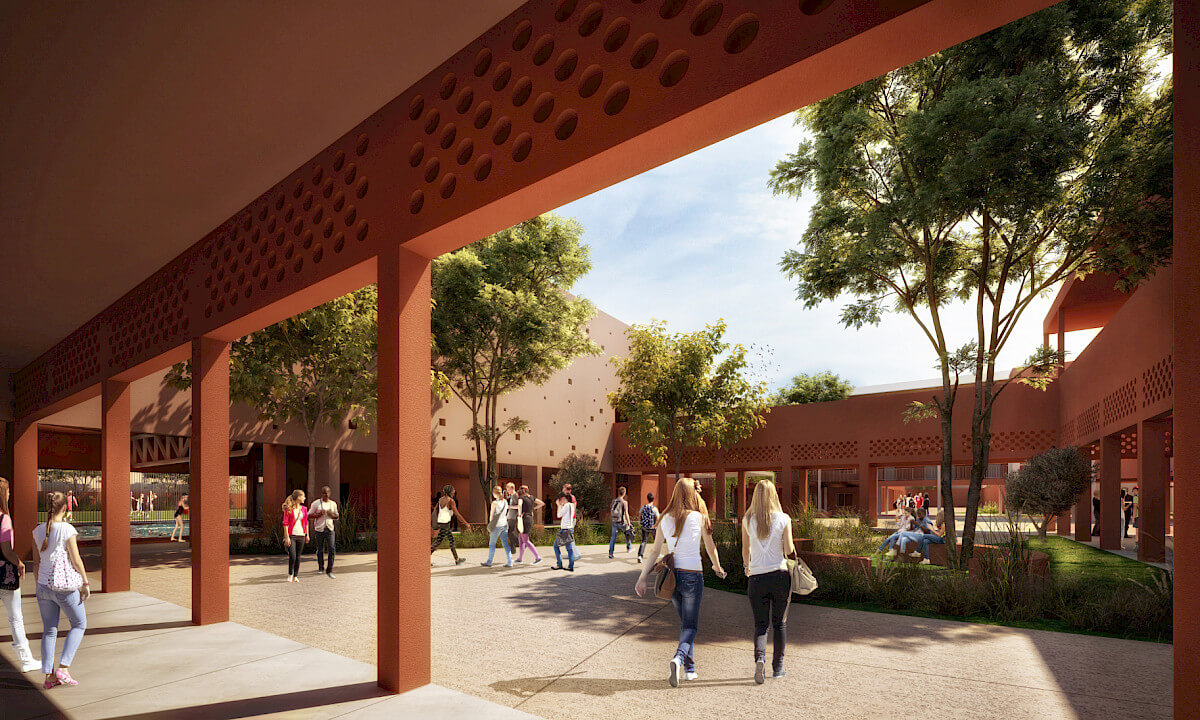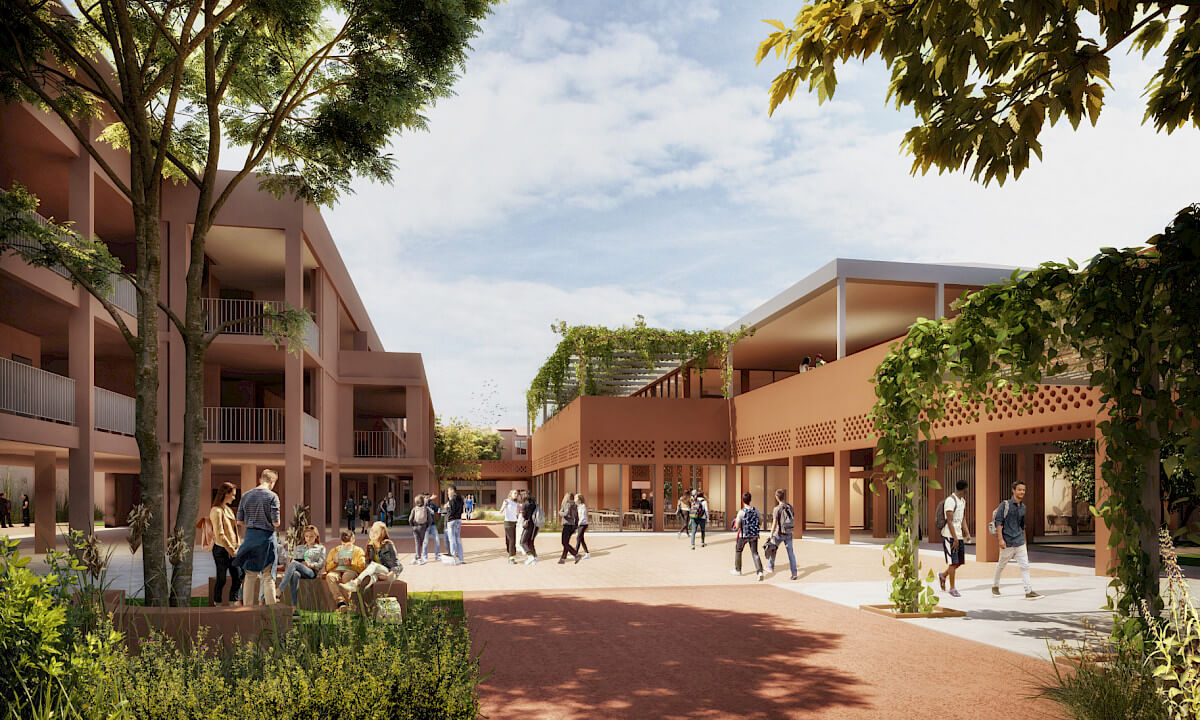 ---
Program
Classrooms, administrative premises, event hall, multisport hall, gymnastics hall, athletics ring and outdoor multisport grounds, swimming pool
Client
Lycée Albert Camus, Conakry

Location
Conakry, Républic of Guinea

Design team
TERRENEUVE architects, representative; CAAT, associate architects, Conakry; AXIO, économics; CETIS, structural engineers; CHOULET, MEP engineers; Urbaline, landscape consultant

Surfaces and construction cost
7600m2 HON / 7M€ HT

Timeline
Competition 2018

Photos ©TERRENEUVE