Projects
Robert Doisneau High School, Corbeil Essonnes
The Robert Doisneau high school in Corbeil-Essonnes was inaugurated in 1959 and is one of the largest high schools in Ile-de-France, providing general, vocational and specialised technical education.
---
With a location adjacent to the sensitive area of Tarterets, its architecture is characteristic of the urbanism of the large campuses of the 1960s.
Our extension project strengthens the identity of the "landscaped campus" by the addition of softly defined "pavilions", embellished by larch panelling and uniting the new defining functions of the school: reception, theatre and a canteen to cater for 2,500 meals per day. These new functions required heavy restructuring of the existing classroom buildings.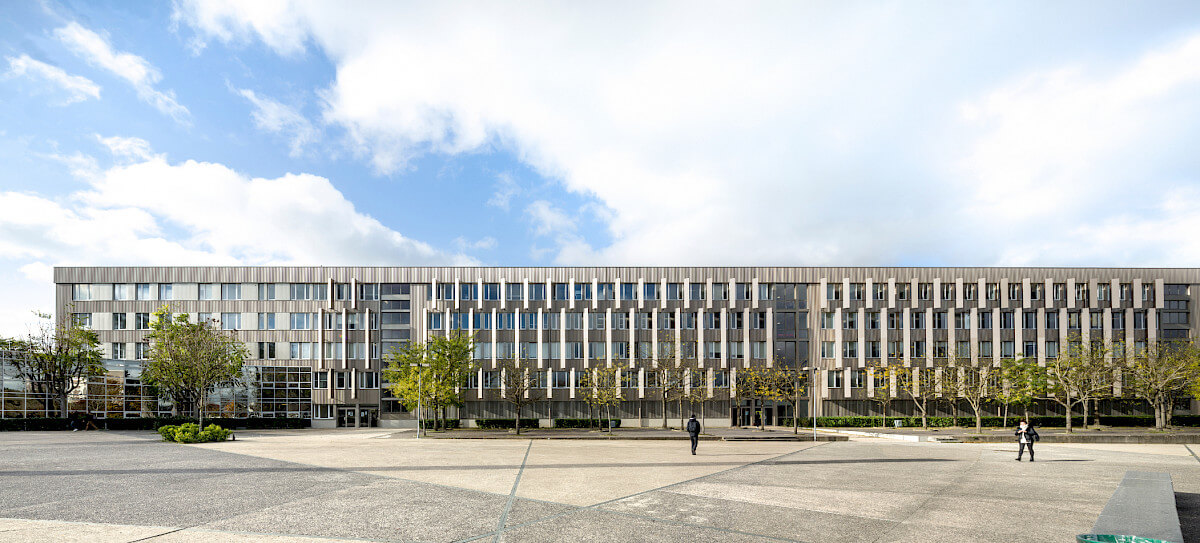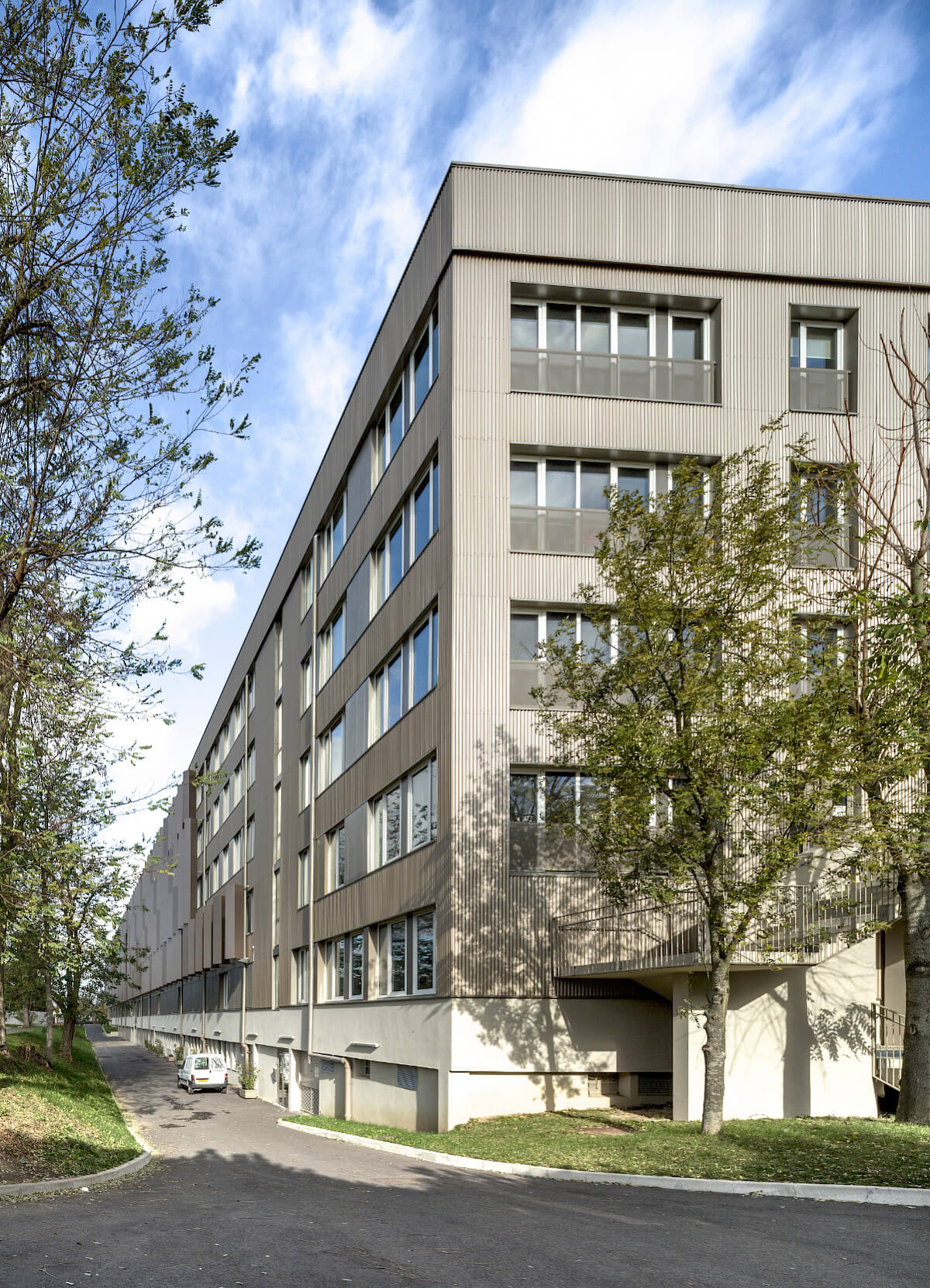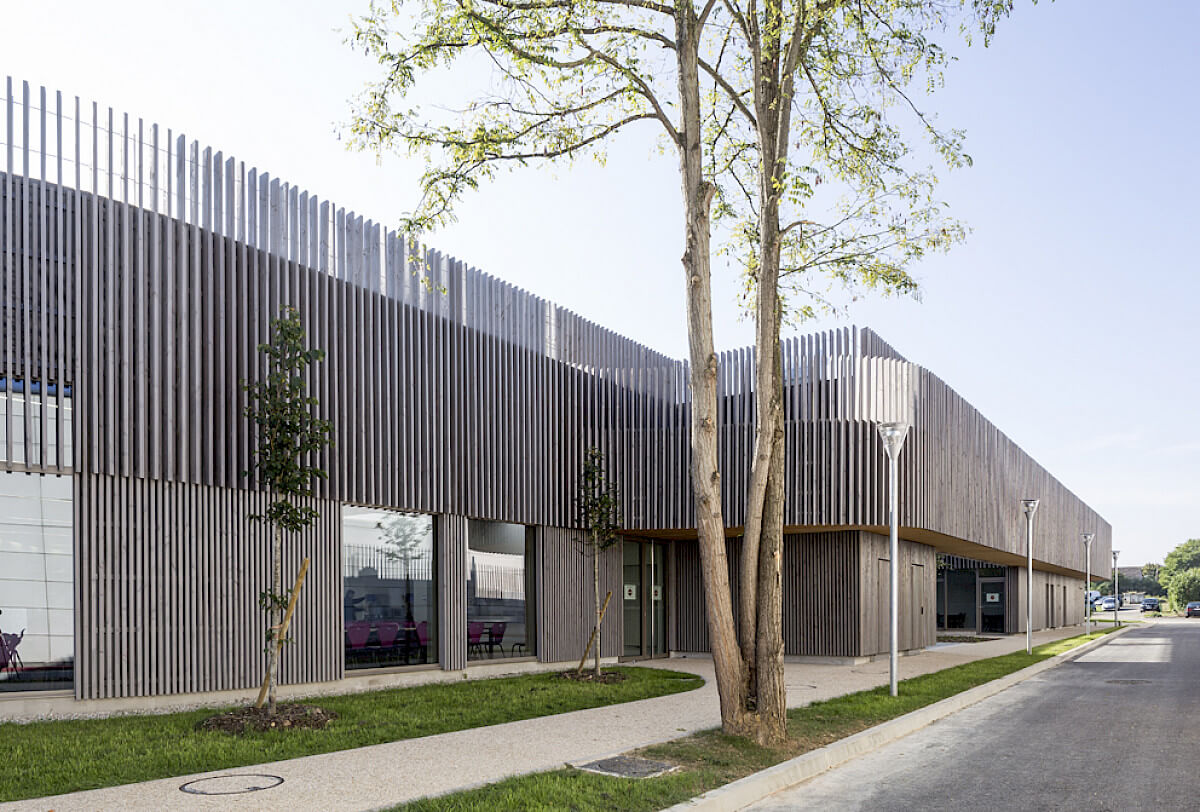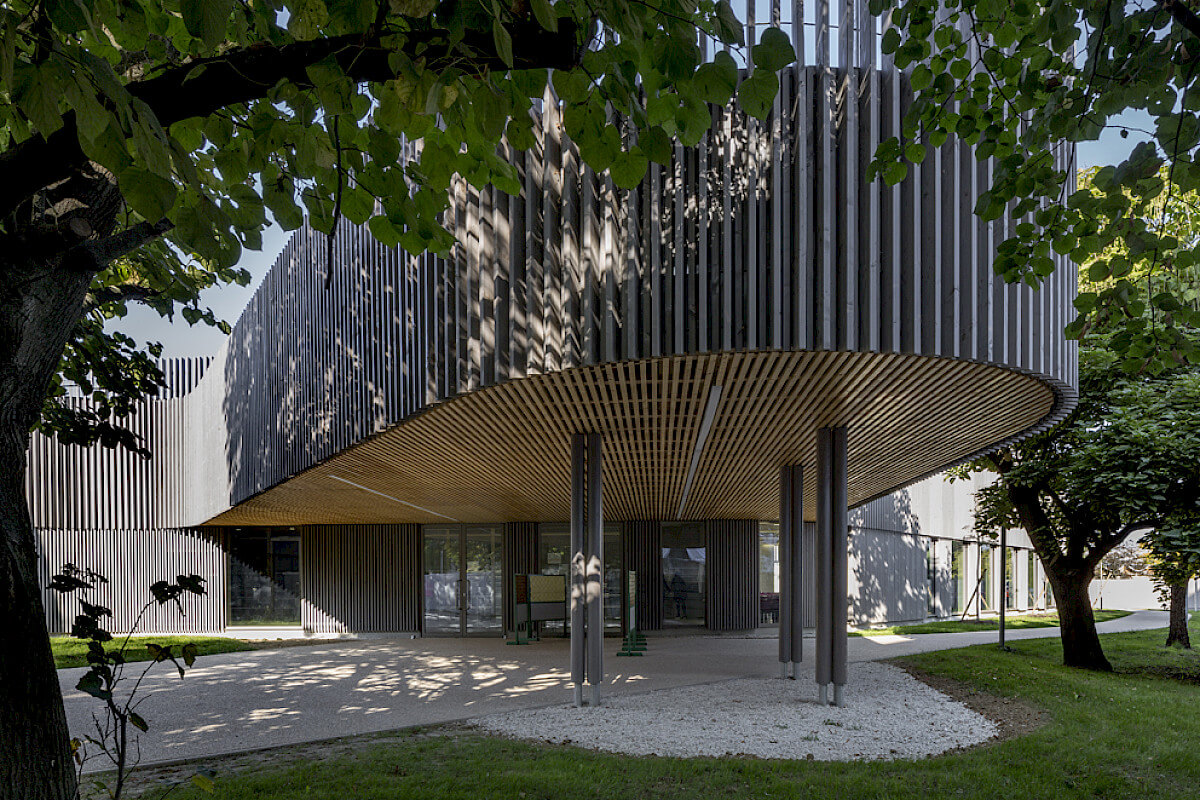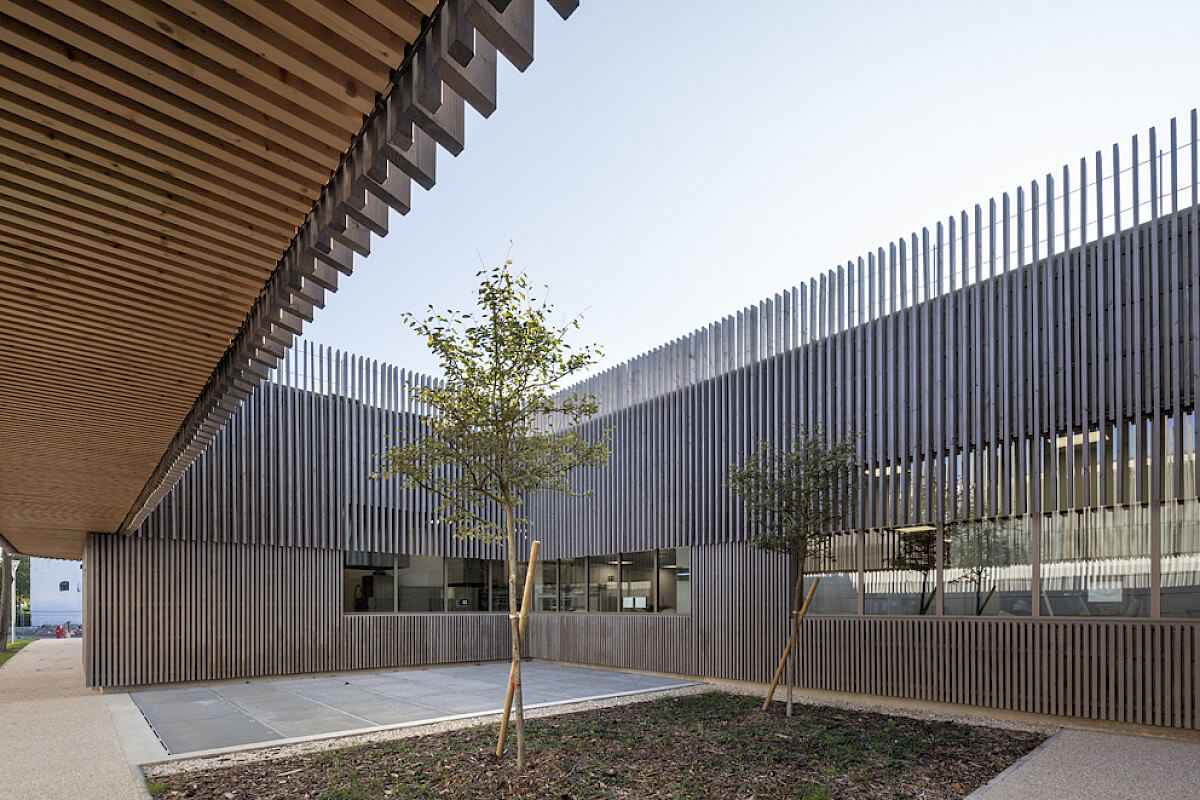 ---
Program
Restructuring and extension of the high school Robert Doisneau, 2100 students. Phased operation on an occupied site

Client
Région Ile-de-France / Essonne Aménagement (91), operation supervision

Location
Corbeil-Essonnes, France

Design team
TERRENEUVE associate architects; De-So representive architects;  CRBA, interiors and enveloppe engineers; Synapse Ingénierie, EP engineers; Co.Sy.Rest., Catering design; Altia, acoustics; PRCA, site supervision

Surfaces and construction cost
3 200 m² SHON -new-, 27 730 m² inc. 11 300 m² SHON refurbished / 28 M€ HT

Timeline
Delivery 2016 (phase1) and 2018

Missions
design and supervision

Photos ©Daniel Rousselot ©Hervé Abbadie ©TERRENEUVE